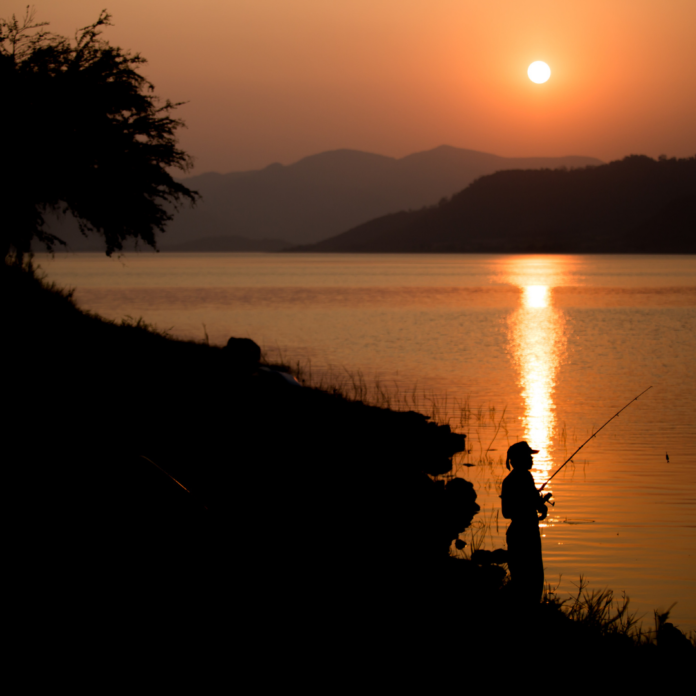 The Road to the Classic
Ever since Ray Scott held his first bass fishing tournament, the definition of a professional bass fisherman has been anyone with the money to pay an entry fee. That is arguably still true, although many people would argue that an individual whose primary job is fishing in bass tournaments, working for sponsoring companies, and not deriving a living from another job is a professional bass fisherman. However you define it, you can't just pay to play in the top BASS tournaments, hoping to do well enough to earn a free trip to the Classic, as was once the case. You have to qualify through other events.
BASS has a byzantine array of tournaments today and has changed its event names, formats, and Classic-qualifying schemes virtually every year since ESPN acquired it. Most of the anglers in the Classic qualified through their season-long performance in previous BASS-sponsored events.
Bassmaster Classic participants each year also include six anglers who come from the so-called "amateur" ranks, qualifying through Bass Federation tournaments. These anglers are not full-time professional bass fishermen. Since some of them have minor local sponsor arrangements and many have fished in events in which they've won money or merchandise, they might be considered semi-pro anglers. Many of them aspire to be full-time pros and use their participation in the Classic as a springboard for attempting such a career, with or without a regular nonfishing job.
Related Articles:
The presence of these "amateurs," however, underscores the fact that the Super Bowl of bass fishing, the so-called World Championship, is a tournament in which only members of BASS are eligible to compete and which features some amateurs competing against full-time touring pros.
Furthermore, all of the full-time pros in the Classic are not necessarily the best bass anglers in the world, as BASS claims, since there are highly accomplished and long-established professional bass anglers who fish only in FLW tournaments and are ineligible to participate in the Bassmaster Classic.
So, technically, it is inaccurate for BASS to claim, as it does every year, that the world's best bass anglers are fishing in the Bassmaster Classic. What it has in the Classic are the top-performing anglers who are members of BASS and who qualify for this event through their achievements in other BASS tournaments during the previous season.
BASS has a longer history—and a greater media following—for its championship event than FLW does. But that does not necessarily make the Bassmaster Classic a "world" championship or one composed of the "best" bass fishermen in North America, let alone the world.
In fact, the FLW Championship, which will be held for the eleventh time in 2006, has been fished by many of the top pros who have competed in BASS events. Roland Martin fished in the very first one in 1996. Gary Klein and Rick Clunn fished in the second one. All three of them fished in the third one, as did two-time Bassmaster Classic winner George Cochran. In 2005, the FLW Championship was won by Cochran, who will fish only FLW tournaments after the 2006 Classic. In 2004, the FLW Championship was won by Luke Clausen, then twenty-five years old and a 2002 Classic qualifier. Like Cochran, Clausen plans to fish only FLW events after he participates in the 2006 Bassmaster Classic; he finished twenty-sixth in the 2005 Classic.
Both Cochran and Clausen received half a million dollars for their FLW Championship victories, which was more than double what their counterpart Classic winners received in the same years, lest anyone think that the largest amount of money goes to the "best."
BASS says that it sanctions some twenty thousand bass fishing contests every year, which seems a stretch but at the very least includes many thousands of club events at local levels across North America through its Federation, as well as numerous events in recently created weekend-angler events dubbed the Bassmaster Series or, technically, the ESPN Outdoors Bassmaster Series presented by Advance Auto Parts.
Most of the top-level pros have personal stories that entail sacrifice, taking chances, the support of a family (and in many cases a divorce), and at some point having just enough money to get to or from an event. This is how it has been since the beginning, in fact.
Forty-eight-year-old tournament stalwart Gary Klein, for example, has been a competitive bass angler since he was fifteen, placing third in the year-end standings for a major Western circuit that he fished at sixteen when he still lived in his native California. His parents put up his entry fees in the early years of his tournament fishing, with the understanding that he would pay them back with his winnings. Klein failed to do that only twice in six years through forty tournaments, although from time to time he lived in his bed-equipped van when he didn't have enough money to afford a motel room. His breakthrough came when he won $10,598 and a Ranger boat in a 1979 BASS event. As of 2006, he has qualified for the Bassmaster Classic twenty-four times (fourth most), placing second in 2003, and his BASS winnings alone placed him sixth on the all-time BASS winnings list, with more than $1.3 million.
There are a hundred tales of anglers who worked hard and sacrificed, and there has been almost since Ray Scott started BASS. Lately, professional bass anglers from Japan—a country that is trying to eradicate imported bass because they have harmed native species, but where avid freshwater anglers are crazy about American bass fishing—have taken sacrifice, persistence, and perseverance to an even greater extreme.
To prepare for a January 2006 FLW event on Florida's Lake Okeechobee, Shinike Fukae went to that lake in December 2005 and practiced on the water for eighteen days straight prior to the practice cutoff time. Said Fukae later, "No Christmas. No New Year's. Just fishing." He won the tournament.
Nothing takes the grit-and-determination award, however, more than the saga of 2004 Citgo Bassmaster Classic champion Takahiro Omori, who now hails from Texas, living near the renowned bass factory of Lake Fork, but who came to the United States virtually penniless and without speaking English, expressly to achieve his dream of being a professional bass fisherman and winning the Bassmaster Classic.
Now thirty-five, Omori grew up near Tokyo and had fished as a youngster with his father, read Japanese bass fishing magazines, and idolized Rick Clunn. To the dissatisfaction of his father, he worked various jobs instead of going to college, saved up $2,000, and flew to the United States in 1992. Here, he rented a Ford Escort, which he lived out of, and he competed in two tournaments, finishing 304th out of 325 anglers in the first, and 256th out of 326 in the second.
He returned to the United States the following year as a boat hauler for another Japanese angler, living out of a 1965 Chevy Suburban for the next three years. In 1996, he won a BASS event that garnered him a bass boat and $14,000, and in 1997, he bought a camper van and a trailer at Lake Fork. In 2001, he qualified for the Citgo Bassmaster Classic and along the way made enough money to buy a home, which he is rarely in, near Lake Fork, spending an additional $25,000 to install a swimming pool, which he does not swim in but uses only to test lures.
Staying in campgrounds while fishing tournaments, eating rice with chopsticks in his RV, and often being the first person on the water and the last one off it during practice days, the single and hobbyless Omori is probably the most dedicated, focused, and obsessive of all professional bass fishermen.
At the 2004 Bassmaster Classic, Omori was in second place after two days. On the third and final day, he caught three keepers in the final forty-five minutes, the last of which came with just five minutes to spare. When named the $200,000 winner, he raised his fists in the air, then sunk to his knees and pounded the stage. Afterward, the jubilant-tearful-relieved look on Omori's face said everything that his limited English could not.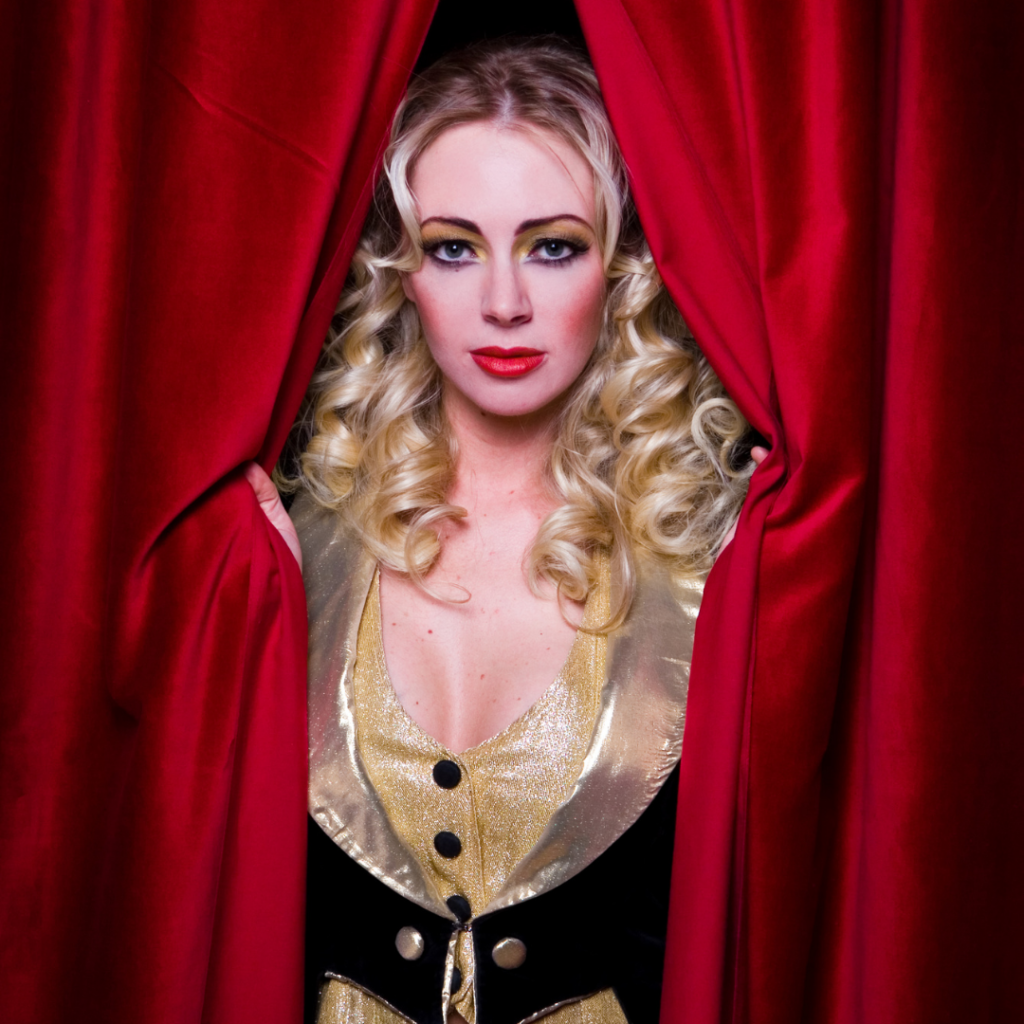 Women and BASS
While it was previously noted that most bass pros are Wonderbreadwhite and that there is little ethnic diversity among them—there seems to be more Asian bass fishing pros, in fact, than black or Hispanic pros put together—it bears mentioning that women are, and have been, remarkably absent as participants in BASS tournaments. But not because none of them wanted to compete.
Also, experience the Roaring Twenty-Twenties with dance and musical numbers featuring JuJu Bea, La Luna, Maxine Gun Kelly, Mickey Blue Eyes, Stella Sterling and Tricky Tatania — staged by Folies Bergere alumna Carrie Byers.
Plus enjoy the comedy of renowned emcee-extraordinaire Sean E. Cooper and special guest April Brucker, America's foremost female ventriloquist. Visit ticketkite.com
When Roland Martin competed in the first Classic, he was not allowed to bring along his fiancée, Mary Ann—whom he was introduced to at a bass tournament by Bill Dance—because they were not married. That was Ray Scott's dictum. The year was 1971, and Mary Ann was then a good-enough bass angler to probably have bettered many of those who fished at Lake Mead. In fact, she was the first woman to fish an otherwise all-male bass tournament, doing so in 1970 at a non-BASS event at Millwood Lake in Arkansas.
In 1973, at a BASS tournament at Ross Barnett Lake in Mississippi, then as Mrs. Roland Martin, she walked up to Ray Scott in front of a bunch of people and handed him a personal check.
"What's this for?" said Scott.
Martin replied, "It's for an entry fee for me to fish a Bassmasters tournament."
"You gonna fish one of my tournaments?" exclaimed Scott. "It'll be a cold day in hell before a woman ever fishes one of my tournaments." Then he tore up the check.
"He was upset at me for trodding on sacred ground, I guess," says Martin. "It kinda hurt my feelings and embarrassed me. And I think Roland was embarrassed."
Not so embarrassed that he didn't win that tournament. And although upset, Mary Ann and Roland named their son, born two years later, after the founder of BASS. She remains friendly with Ray Scott to this day, and her son, Scott Martin, is a major competitor in FLW tournaments, which also have very few female competitors.
"I dropped it and got involved with Bass 'N Gal," says Martin.
Bass 'N Gal was a national women's bass fishing tournament organization that was started in 1972 by Sugar Ferris, now in the Texas Freshwater Fishing Hall of Fame. It prospered in the 1970s and 1980s but eventually went out of business. Nevertheless, in ten years of competing on that circuit, Mary Ann Martin was perennially one of the top Bass 'N Gal competitors and won the year-end Bass 'N Gal Classic in 1978.
When queried by the media in the early years about not allowing women to participate in BASS tournaments, Ray Scott always raised the awkward "potty issue" and professed to be concerned about the feelings of the spouses of his "hairy-legged" male anglers, who would be worried about their men spending an entire day alone in a boat with another woman. But the fact is that he considered participation in his tournaments to be by invitation, and, male or female, if he didn't want you or didn't approve of you for any reason, you weren't invited. And no women were.
It would not be until 1991, when Ray Scott no longer owned BASS, that a woman—Vojai Reed—would fish in one of its events. Reed fished in seven BASS tournaments in total, with little success.
Despite there being no great movement for women becoming involved in fishing and no significant groundswell of sponsor support, BASS announced a women's professional bass fishing trail in 2005, with most of the events taking place in 2006 and being sponsored by Triton and Mercury. Coincidentally, a woman named Martin—Pam Martin-Wells—won the first event of the new Women's Bassmaster Tour, which, like the very first Bass 'N Gal event, was held in Texas.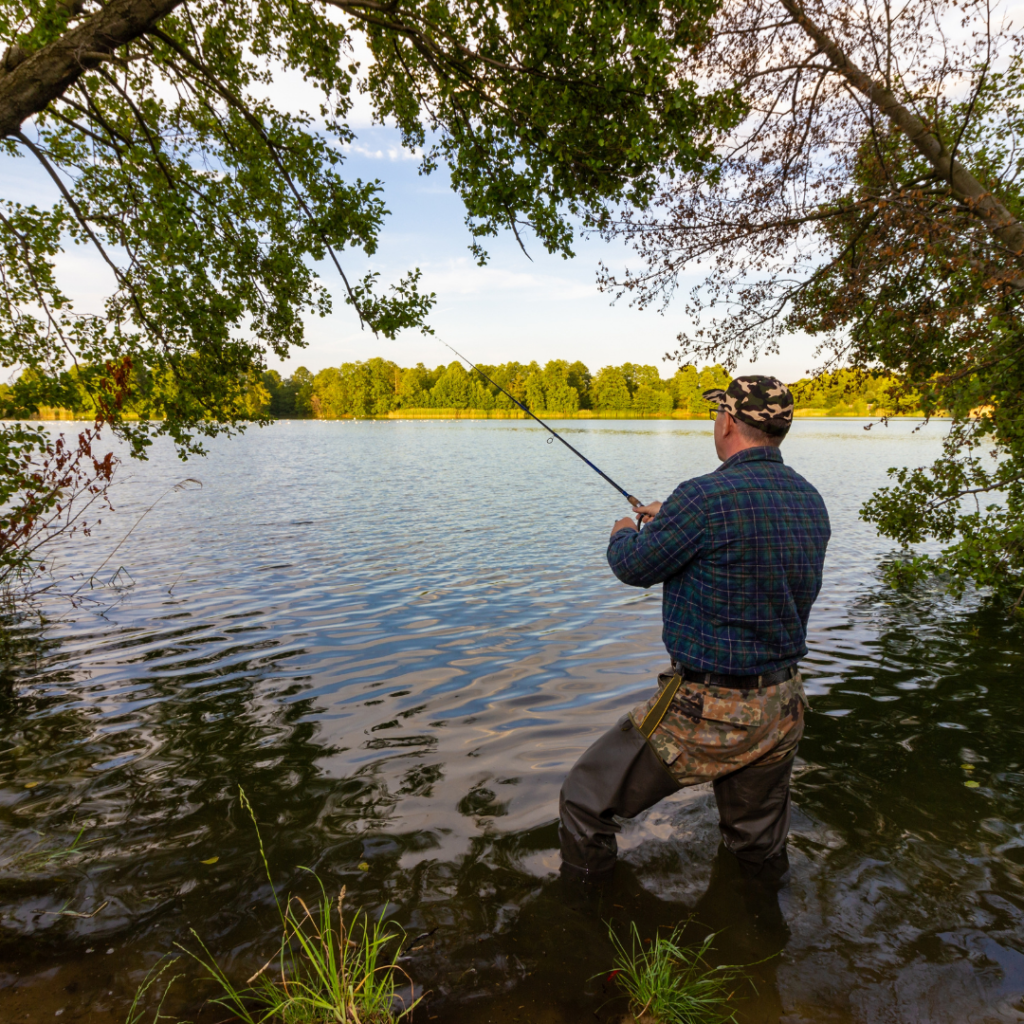 Business or Gambling Addiction?
Omori, like all of the bass pros and many of the wannabe bass pros, is extremely competitive and believes fiercely in himself. Because of that belief, he was willing to take what many people viewed as a foolish gamble to invest his talents, energy, and passion in pursuing his dream of forging a career in tournament bass fishing. In some ways, and given the fact that anglers have to ante up to participate in most bass tournaments, it seems like there could be an analogy to gambling. After all, Texas-Hold-'Em Poker tournaments have been the rage for nearly a decade, with the Worldwide Leader in Sports as well as other cable networks making poker tournaments a major part of their programming.
Which begs two questions about competing in bass fishing tournaments that have cash and merchandise payouts: Is this gambling? Is it addictive?
"Oh, yeah," says Terry Segraves, "It's pretty addictive. You're always gambling that the next one's gonna be 'it.'"
Rick Schair, a Georgia businessman and a former avid bass tournament angler who is very involved in the bass fishing industry as president of Wet-A-Line Tours, a company that takes anglers to premier upscale destinations in Mexico and Brazil, has a salient take on this subject.
At a BASS tournament in South Carolina one time, I was eating dinner with a bunch of fellow competitors before the last day of the tournament. One guy said, "If I don't get a check in this, I won't have enough gas to get home or enough money to make my rent payment."
I told him, "That has to be the dumbest thing I ever heard in my life. You should be home flipping burgers and feeding your family rather than here gambling away your last few dollars!"
Tournament fishing is an absolute gambling addiction. A lot of people don't realize it, but on the local and national level it's like playing cards or shooting craps. It's a compulsive gambler's habit. Not to mention the money that is spent to facilitate it. In today's environment, you can spend $100 a day in boat gas and oil alone in a tournament on a big lake. Every time you come off the water, you have something that's broken or needs replacing. And all of us are compulsive tackle junkies. Each of us has enough tackle in his boat to fish for a hundred years. None of us can pass up more tackle. We can't buy one red crankbait. We have to get two, just in case. What if we lose the first one?
At some point I came to the realization that unless you have the time to devote to practicing and putting in the hours on the water, you're just donating money. The compulsive gamblers never come to this realization. They have forgotten why they started fishing in the first place, which was to have fun and enjoy a day on the lake. Tournament fishing is not fun. It is a long, hard day of running and gunning, fishing too fast, and then regretting taking off work and spending all that money when you don't win.
And there are many guys whose only fishing is done in tournaments, so they compete in order to try to win money. I drew a partner in a tournament once who said to me, "Why would you want to go fish for fun when you have a shot at winning some money?" When you reach that state, you're addicted.
Most of the top bass pros, and especially those in the Citgo Bassmaster Classic, do not feel that they are addicted to fishing competition or that they are gambling. BASS issued a media release in March 2006 touting anglers in its Elite Series and quoted the following from Brooks Rogers, a thirty-year-old Texas guide who could not find enough sponsors to cover his $55,000 entry fees and other costs, so he invested in himself by taking out a bank loan—without hesitation, according to BASS. One can only imagine that the loan officer must have been a tournament angler.
"I'm looking at it like any other business opportunity," said Rogers. "If you're fixing to buy a restaurant, you've got to come up with the money, and hopefully you do well enough to pay it off. And that's how I'm approaching this."
Rogers must have been talking with Jay Yelas, the 2002 Classic champion and fifth all-time BASS money winner, who considers a career in professional bass fishing no different from taking a chance on a start-up business.
"Tournament fishing is like an obsession or a passion for a lot of guys. It can be like gambling, but I don't think it is," says Yelas. "It's like any small business owner starting up a new business. You have to spend a lot of money in investment to get it going, and the early stages are the growth part. All our expenses are tax-deductible, and a gambler's are not. Any new business would be a gamble, whether it's a donut shop or a software company or whatever. That's what fishing is for these guys, it's just a small business."
The business, of course, is part catching bass and part being a walking-driving-casting pitchman for fishing tackle, boats and motors, trucks, petrol, and assorted other products—not to mention tourism, at least tangentially.
It's interesting that both Rogers and Yelas make comparisons to opening up a food business. Twenty-six percent of all independent start-up restaurants fail within the first year and 60 percent fail within three years, with initial investment costs averaging between $250,000 and $500,000.
And neither bass pro mentioned that most of the money he expects to win will come out of the pockets of fellow competitors. That sounds like a poker game.
Speaking of gambling, there is no formal betting on professional bass fishing tournaments, at least not in Las Vegas, the home of the first Bassmaster Classic. I was in the Sports Book at the Las Vegas Hilton two weeks before the 2005 Classic and sat in its large room watching eleven different professional baseball games at one time, with other large screens switching to the latest horse race from Santa Anita, Pimlico, Aqueduct, or wherever.
Odds were posted for upcoming baseball games, the 2006 Super Bowl, assorted boxing matches, a hundred horse racing events, NASCAR races, the World Series, the Indy Racing League, golf tournaments, the Gold Cup in soccer, WNBA games, Formula 1 Grand Prix racing, and a slew of other sporting contests. The Bassmaster Classic, just two weeks away, wasn't noted.
So I went to the betting window and asked whether I could place a bet on the Bassmaster Classic.
"The what?" said Gerry, a teller in black pants and a white dress shirt.
"It's a major bass fishing tournament being held in two weeks."
"Nah," he said. "We don't do fishing."
"Does anyone?"
He shook his head. "Maybe someone, but I couldn't tell you where to go."
Evidently, there is also little or no informal betting on the Bassmaster Classic or other major bass fishing tournaments, including calcuttas. At least, not that I learned about.
Calcuttas are auctionlike pooled wagering systems (using computer software, in some cases, to calculate odds) outside of a tournament's awards and payback structure in which individuals, including and especially competitors, bet on who will win. The money collected goes into one pot, most of which goes to the winning bettor(s).
Calcuttas are common in golf tournaments and big-game saltwater fishing tournaments; in the latter, where teams of well-heeled anglers fish out of million-dollar-plus sportfishing boats, it is common for calcutta pools to exceed the total tournament purse and reach into the hundreds of thousands of dollars. One of the richest such saltwater events is the Mid-Atlantic $500,000 held annually in Cape May, New Jersey. In the August 2005 Mid-Atlantic, in which teams on 169 boats participated, the total calcutta payout was nearly $1.2 million dollars, more than twice the total purse.
There is no mention of calcuttas, gambling, wagering, or prohibitions thereof in the 2006 BASS rules. But it seems like there's an opportunity for someone, probably bassfan.com, if not to run a calcutta, then at least to create a system for setting odds on the pros and generating some buzz. Bassfan.com sort of has that in its proprietary world rankings of bass pros, which does not discriminate based on whose tour a pro fishes, although its calculations do not incorporate odds-making on upcoming events.
LOCATION, LOCATION
Oddly, only one of the thirty-six Bassmaster Classics has been held in Texas. Actually, half in Texas.
While it is true that bass fishing is popular across the United States, the diversification of recent Classic winners belies the fact that bass fishing tournament participation is still strongest in number of events and number of participants in the South.
Texas in particular likely has more bass fishing tournaments, BASS-sanctioned or not, than most other states put together. In 1993, the Inland Fisheries Division of Texas Parks and Wildlife estimated that there were fifty-five hundred black bass tournaments in that state. No updates on that number have been done since, and there is no permitting or regulation process for tournaments in Texas (tournament anglers opposed and defeated a bill several years ago for a no-fee permit that fisheries managers requested).
However, it is not a coincidence that many of the players and the events that have shaped the course of professional bass fishing have a connection to Texas, Alabama, Missouri, and Arkansas, where bass fishing is well rooted socially and culturally.
On an angler-per-capita basis, there are more people who fish avidly for bass and who fish in bass fishing tournaments in the swath of the United States that stretches from Virginia to Florida and west to Texas and Oklahoma than anywhere else. In other words, the constituency is very much still Southern. And while many current professional bass fishing stars may not be good ole boys, a lot of bassheads are. There's a striking similarity in this respect to NASCAR racers and its fans.
Although BASS has held professional regular-season tournaments in many places, including Texas, there is much repetition to the states and the sites where their regular-season and Classic events have been held in the past. With respect to the Classic, this is mostly due to which localities had deep pockets and less out of a need to appeal to where the core membership is or was located.
The Classic has been held nine times in Alabama, the former home of BASS and the state where Ray Scott was the chairman of George H. W. Bush's presidential campaign in 1980. According to the U.S. Fish & Wildlife Service survey of 2001, Alabama ranked nineteenth in total number of anglers.
Five times the Classic has been in North Carolina (ranked eighth in anglers). Three times it has been in Virginia and Louisiana (respectively ranked thirteenth and fourteenth), and always at the same location in those states.
The Bassmaster Classic has never been held in California, which ranks second in numbers of anglers. BASS has held very few regularseason professional events in California or elsewhere "out West" in nearly forty years of competition, and the region has been underrepresented in major fishing tournament sites and stars. A number of top California bass anglers moved eastward (Klein, Martens, Rojas, and Yelas, to name some notables) in order to be closer to the places where the major tournament action, and money, was.
Texas ranks third in total anglers, just a short count behind California. Only in 1979 did BASS hold the Bassmaster Classic there, or half there. That year, the location was Lake Texoma, which straddles the Texas-Oklahoma border and is a notable striped bass factory but an unremarkable black bass fishery. None of the twenty-five anglers in that event registered a single limit of black bass.
Through 2005, the Bassmaster Classic was held only once in Florida, a state that ranks first in the country in total number of anglers and first in total number of boat registrations, and where the largemouth bass is hands-down the king of freshwater species. The 2006 Classic will be the second one held in Florida—ironically, at the same venue where it was previously held in 1977.
And Florida could not have laid out the welcome mat more.
Only a year earlier, a consortium of economic development interests in the Sunshine State had provided incentives for BASS to move its headquarters and personnel from Montgomery to Buena Vista in Osceola County, smack in the middle of the fantasy world of its corporate parent, Disney.
One of the agencies responsible for bringing BASS to central Florida was the Metro Orlando Economic Development Commission, whose chairman, Al Weiss, was at the same time president of Walt Disney World Resort, which operates four of the top five most visited theme parks in North America (the other one is Disneyland in California). Another player was Florida governor Jeb Bush, an occasional fisherman, the brother of a president who fishes for bass on his Texas ranch, and the son of a former vice president and president who once told the national press corps that Bassmaster was his favorite magazine.
The relocation was accomplished in April 2005, and it came as little surprise two months later when BASS announced live on BassCenter that it was bringing the Classic "home" and holding it on Lake Tohopekaliga. Said general manager Don Rucks, "It just makes sense for us to take advantage of our new location this time and bring bass fishing's biggest event to an area that offers some of the very best bass fishing in the world."
To bring the Classic to Lake Toho, the Kissimmee Convention & Visitors Bureau (CVB) and the Central Florida Sports Commission paid about one-third of what Pittsburgh did, although that amount doesn't take into account the assistance that was offered in BASS's relocation, with the evidently implicit understanding that the Classic would be held locally in the near future.
John Saboor, the executive director of the Central Florida Sports Commission, a nonprofit sports-related economic development agency, said that locally, there would be a direct $20 million benefit because of the 2006 Classic. That in itself is significant, because several hundred thousand dollars of that will likely be collected by Osceola County in resort taxes, offsetting some or all of its contribution to host the Classic and contributing to the $40 million in taxes it takes in annually.
But securing central Florida's position as a leading sports destination was also one of the primary motivators for welcoming BASS, the Bassmaster Classic, and any other tournaments or events that the company will conduct in the area. Saboor says that with all of the attractions that go on at Disney's Wide World of Sports complex (where ESPN routinely broadcasts), with NASCAR's signature Daytona 500 race nearby, with the Orlando Magic here, with professional baseball teams conducting spring training annually, and now with BASS planting a firm foot in the ground, the region has diversified itself as a sports-destination brand.
"In many respects, television coverage is as, if not more, important, than economic development," says Saboor, noting how valuable it is to be able to communicate to a national audience in February, especially to people who are sitting at home in subzero temperatures.
"The branding exposure that isn't generated through commercial spots," says Saboor, "that is actually generated in the body of the program in the form of vignettes and interstitials and billboards in and out—what a wonderful bully pulpit.
Saboor also notes that since the "experience around the experience issue" is very strong in Osceola County and Orlando, they expect to get incrementally more people during the Classic because of what the area offers besides fishing.
Of course, the biggest thing the area offers is Walt Disney World, and Tim Hemphill, the executive director of the Kissimmee Convention & Visitors Bureau, says that Kissimmee as a brand has been so aligned with Disney over the years that it's a challenge to overcome this.
Evidently, they are overcoming. Or simply coming. Having been to the area in the past, but not for some time, I was surprised to see how strip mall–developed the major highway, Route 192, had become virtually from I-4 all the way to Kissimmee. Out on the water, especially on the west side of Lake Toho, you could not go anywhere on a weekday afternoon without hearing heavy machinery at work. The area is booming, and real estate has virtually doubled in a few years.
"Osceola County is big," says Hemphill, "yet only about a third of it is developed. The demographers' prediction about this entire area is that it will be a super city in twenty-five years. We can't stop it. But having this event here allows us a platform to remind everybody how important the protection of our resources is. So, as growth occurs around the lake, our leadership is more and more reticent to approve those developments without any thought. And that has happened."
Kissimmee, in fact, would seem to be an ideal place to host all aspects of the Classic, instead of having people go from the lake all the way to the outdoor show and the weigh-in at the Orlando Convention Center, which is a forty-five-minute drive for those mortals who do not have a sheriff's escort and aren't held up by the incessant traffic on Route 192 and I-4. But Kissimmee lacks a 250,000-squarefoot facility for the weigh-in and the outdoor show, and its arena will hold "only" eight thousand people.
"We'd like to have the whole thing in our county sometime," says Hemphill. "Maybe in 2009."
That is when he and Saboor expect the Classic to return to their area. Indeed, Saboor has negotiated the right to host the event that year, if not in 2008—if the Convention Center dates, usually booked many years in advance, can be worked out.
"I think it makes sense for BASS to plan ahead," says Saboor. "Look at what that does for sponsorships and marketing. If you can approach that in three- or four-year increments, look what that would do for sponsors, BASS, and us."
The fact that BASS changed the timing of the Classic—it was held in the fall from 1971 through 1982 and in the summer from 1983 through 2005—to late winter for the first time meant that BASS had to shorten one season, bring many anglers into two Classics on the strength of their showings in one season and the previous Classic, and drastically reduce the number of venues where BASS could hold the event.
The new target time for the Classic is to hold it in the last week of February or early in March, and the amount of money that a locality offers will be only part of the consideration, with infrastructure and good fishing being the others.
"It has to be before college basketball and after Daytona," says Don Rucks, alluding to television's dead sports zone. He would like to partner with three or four locations for rotational visits. He's keen on holding the future Classics in Texas, especially San Antonio, Houston, or Dallas; New Orleans, when the infrastructure is reestablished; California, "which only leaves the Delta outside Sacramento"; Nevada, where "Lake Mead would be good"; and Florida, including Kissimmee and Jacksonville.
Says Rucks, "I made it a priority for 2006 to hold the Classic in Florida so that we could set a standard for a big catch. The anglers like to catch fish, and nothing's more important than that the anglers are jazzed."
With ample pre-event predictions that Bassmaster Classic records will fall—for heaviest winning weight, largest single-day weight, and biggest bass—as the Bassmaster Classic gets underway in late February, there is a buzz in central Florida that is distinctly different than it was last summer in Pittsburgh.