Park Merced San Fransisco is actually two lakes separated by a narrow strip of land. Merced provides very good trout fishing all year-round. So there is no need for anglers on the Peninsula to drive for hours to reach good trout waters.
And Merced, surrounded by tules and sitting amid rolling green hills, hardly seems like its in the midst of a major city. Trout fishing tends to be best in the spring and fall but the coastal weather keeps water conditions good throughout summer. Because of limited runoff, the water remains clear in the winter, also providing good fishing conditions.
Related Articles:
Black bass, catfish and carp compliment the trout fishery. Rainbow trout range from 6 inches to 10 pounds. 2 pound trout from the North Lake are very common. A state fishing license is required. In addition, a $2.50 daily permit is required on the North Lake and a $0.50 permit on the South Lake.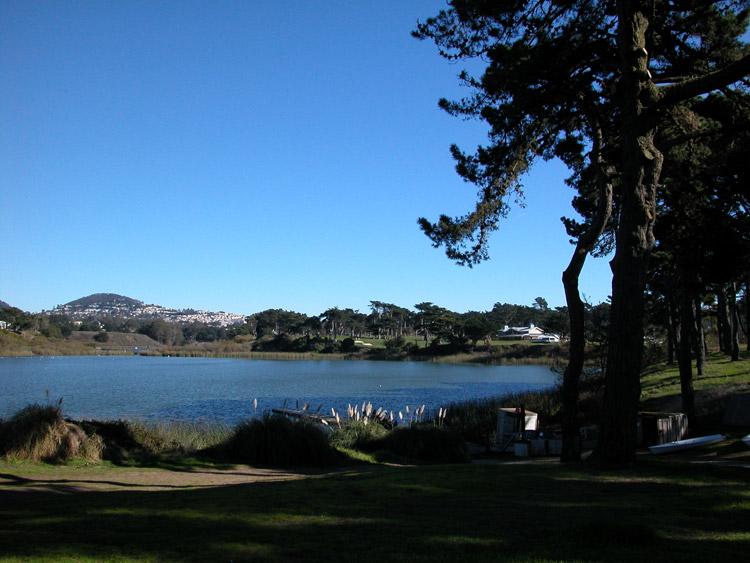 The North Lake is planted once a week with trout ranging 3/4 pound to 10 pounds. California Fish and Game plant approximately 7500 fish in each lake monthly. Lake Merced offers fishing derbies, trout of the month contest, trout of the day contest, limit buttons and whopper buttons.