More and more recreational anglers are experimenting with soft plastic baits for Western trouting. Many of these lures have enjoyed prominent success among bass and crappie fishermen, but not too surprisingly, they will often prove very effective on trout.
Tiny plastic panfish lures such as the Mini-jig or Baby Gitzits can be dynamite on a variety of trout. Fish these directly on 2 to 4 pound monofilament and definitely add some scent to the lure. In the case of the tubular baits, put the scent directly into the hollow body. The fluorescent pink color in particular seems to be a "hot" combination with these small jigs.
Related Articles:
Soft Plastic Baits: The Scrounger
The Scrounger is another intriguing lure that also has been a proven winner for California trout. This tiny plastic grub with the curl tail also features a unique plastic-lipped jig head. This pronounced lip results in a tremendous oscillating effect from the Scrounger even with the slowest retrieves.
The Scrounger is made to resemble a small forage minnow, erratically swimming from a hungry gamefish. Fish the lure on ultralight gear either casting it or working it on a slow-troll pattern. Silver, clear, white, and yellow colors are suitable for trouting.
Soft Plastic Baits: Plastic Knob
Plastic knob-tail baits such as Western Plastics popular Shakin' Shad are similarly viable trout getters designed to have terrific tail-throbbing action. These should be rigged on either 1/16 or 1/8 once lead-beads. They can be casted and steadily retrieved back to the boat or shore. Or, they can be slow-trolled like the Scrounger. The Shakin' Shad is available in a very realistic rainbow trout finish that can be effective on larger, quality fish along with shad patterns.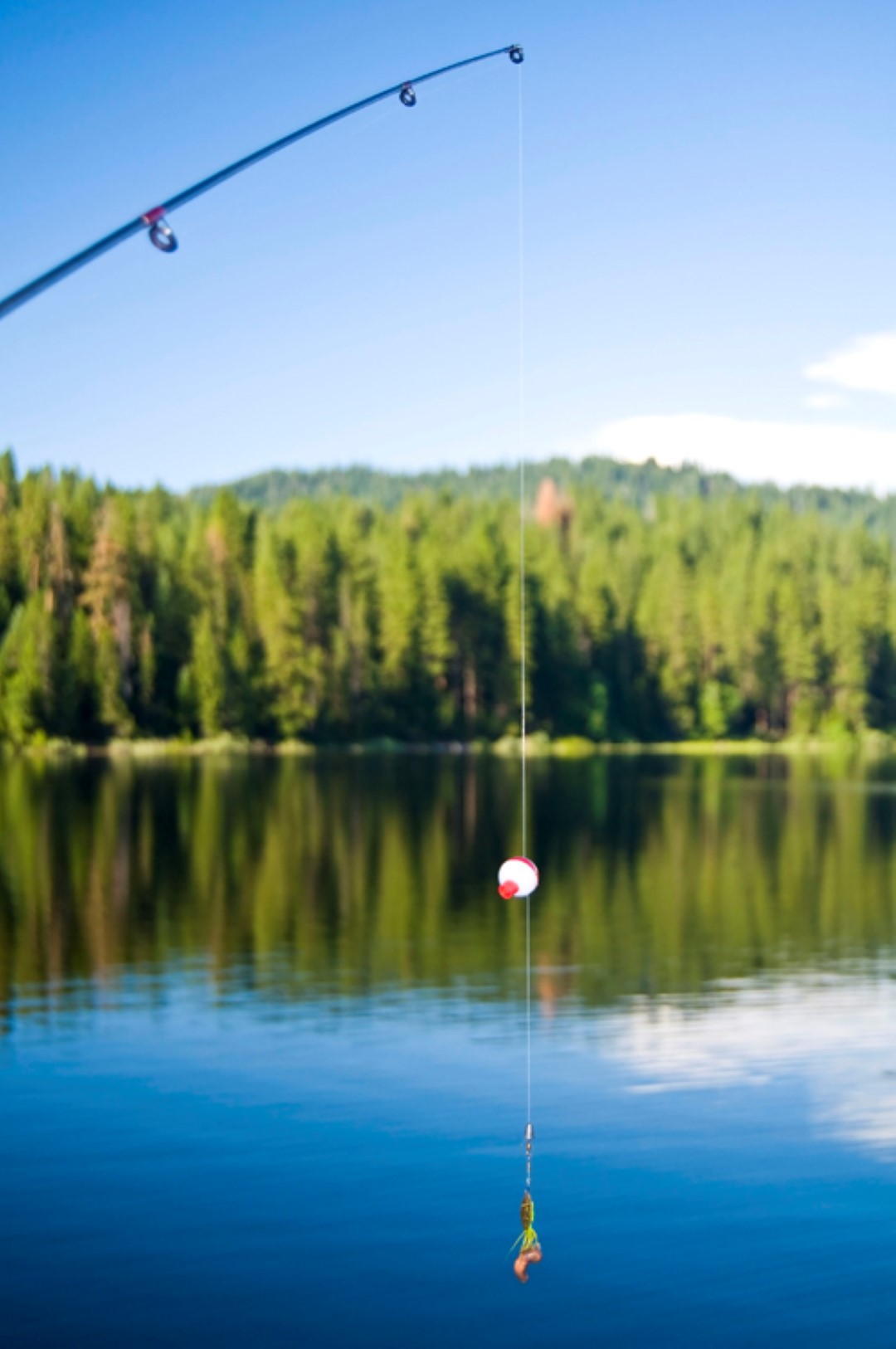 Soft Plastic Baits: Plastic Worm
One other soft plastic lure is a rather bizarre "sleeper" of sorts among the trout fishing experts — the plastic worm. Our first encounter with this bait's application on trout waters occurred one evening at Big Bear Lake in the San Bernardino Mountains. Larger 1-1/2 to 3 pound rainbows were puddlin' near the surface, occasionally lazily rising to a weak insect hatch late in the afternoon.
After a few strikes with an assortment of regionally-favored dry flies we threw a six inch plastic worm across the surface. This worm was in the natural nightcrawler color with both a front and "stinger" hook in the rear. With just a few twitches of the rod tip, the worm moved sinuously just under the surface.
In a matter of seconds, there was a vicious boil on the bait and a fat 2 pound rainbow quickly ended up on an otherwise empty stringer. Give these worms a try — especially fished with an open hook just under the surface. The results may surprise you!