New Melones Lake Fishing. New Melones is a relatively new (completed in 1979) and large reservoir that offers excellent fishing.
New Melones is one of the largest of the foothills, motherlode lakes, sitting at an elevation of 1088 between New Hogan and Don Pedro. It's in the heart of the gold country.
Related Articles:
New Melones Lake Fishing Houseboat Rentals and Facilities
For some time after opening, facilities at New Melones were spartan.
But now, on-shore amenities are good.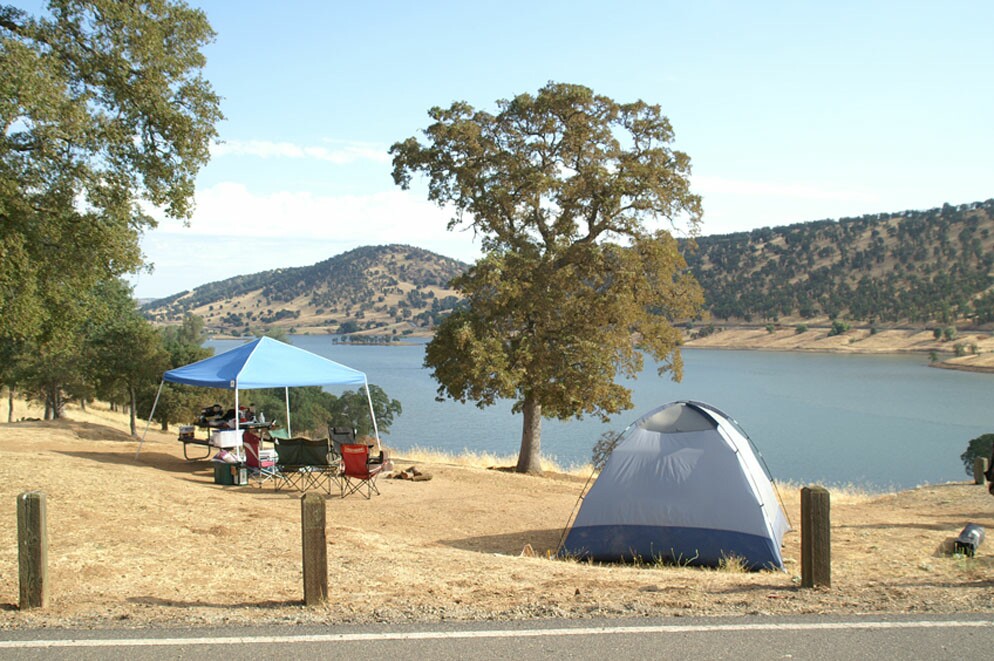 In fact, Hwy. 49 crosses the Stanislaus arm of the lake, and the site of the gold rush town of Melones is now under the lake. Night fishing, waterskiing and swimming are permitted.