Lewiston Lake, the forebay of massive Trinity Lake, covers 610 acres, is about 6 miles long and has about 16 miles of scenic shoreline. It boasts a healthy population of rainbow, brown and brook trout, including some trophies.
Cold, constantly flowing water from Trinity provides an ideal, all season fishing environment. Its small size and protected valley setting makes it ideal for small skiffs, prams and float tubes.
Related Articles:
Lewiston Lake Fishing
Lewiston is a designated fishing lake with a 10 mph boat speed limit. All types of angling are productive. and fishing is good from both boat and shore. This rich tailwater lake system has become extremely popular with fl anglers.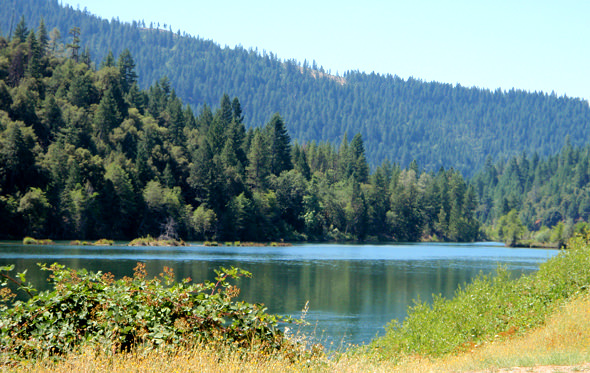 Some work its clear waters in the winter when storms rile nearby salmon and steelhead streams. Facilities at Lewiston include 3 USFS campgrounds, two resorts, a marina, and two launch ramps.
Information: Shasta Trinity National Forest, Weaverville, CA 96093, (916) 623-2121; Trinity County Chamber of Commerce, P.O. Box 517, Weaverville, CA 96093, (916) 623-6101