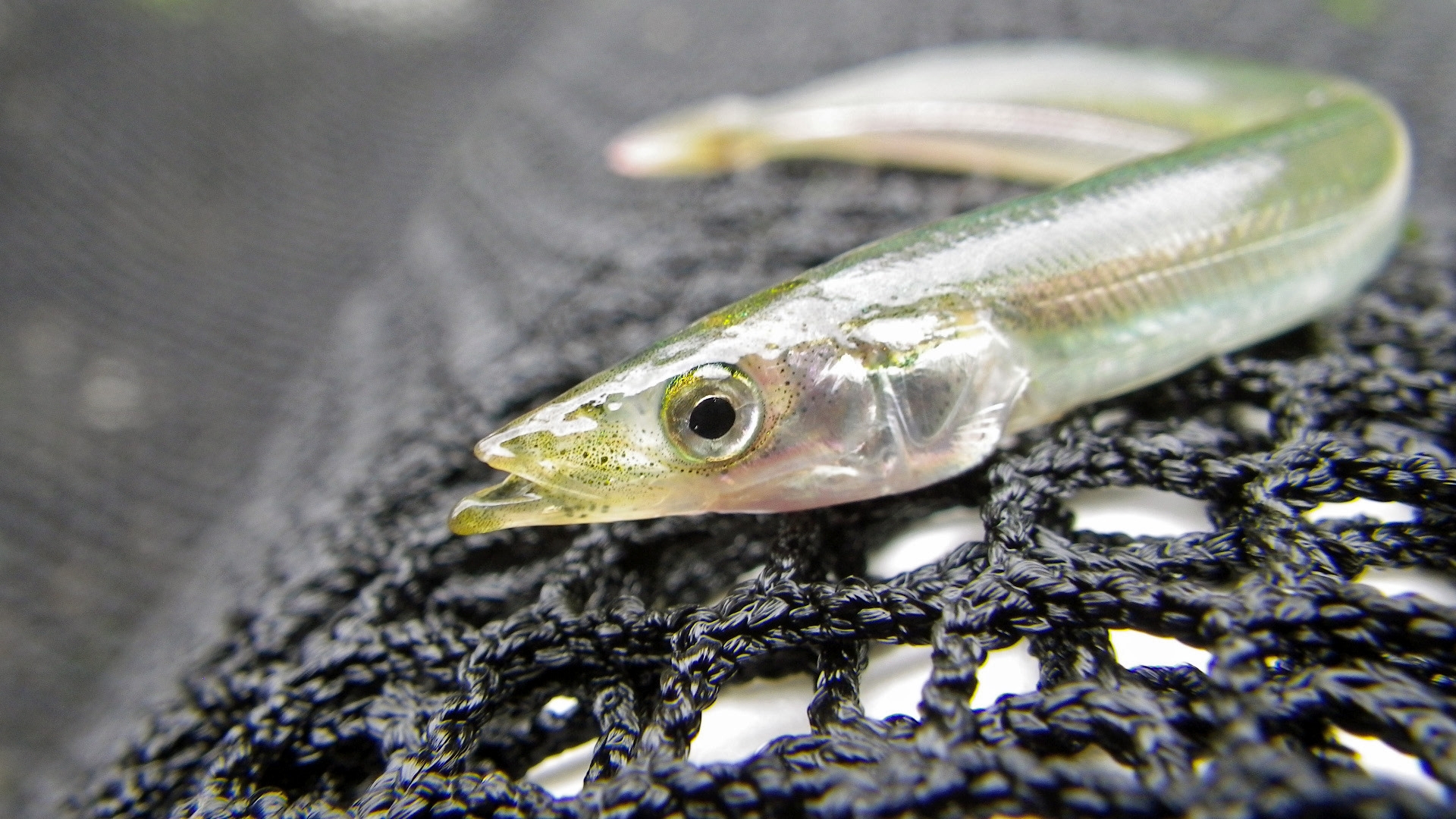 How to Catch Surf Smelt
Southern Californian have their grunion which they snatch off the beach by moonlight. These romantic little fish have come ashore to spawn. Well, Northern Californians have little fish making spawning runs on their beach also. And NorCal anglers have an advantage – they can take their quarry, slender 4 to 10 inch surf smelt, using surf smelt nets, whereas grunion, by regulation, can only be taken by hand. Surf smelt fishing is great fun among friends or with the entire family. There are runs in the daytime and nighttime throughout the peak summer season. And many smelt anglers will tell you that there isn't any fish that matches the delicate flavor of fried or smoked smelt.
Related Articles:
Fishing Technique and Equipment in Catching Surf Smelt
Smelt run onto the beach in breaking waves near the peak of an incoming tide, lay their eggs in the sand, then return out to sea on the next wave. Experienced surf anglers stand back from the breakers and watch for fish in the face of waves as they come into the beach. Bird and sea lion activity can also tip off smelt school locations. Smelt are usually found in lazy rolling waves rather than in big breakers that lead set of waves.
Horizontal, dark lines of smelt can be spotted in the good waves as they run into shore. Smelt are often caught in several successive waves. Then the catch can taper off or disappear for minutes or hours, only to reappear without warning. Anglers move in and gather smelt with either an A-frame nets have rigid triangular frames of aluminum or wood. They cost around $100-125.
The net is worked into the waves as it rolls onto the beach. Lower cost ($25-50) throw nets are circular with lead weights around the perimeter and a draw string to close the net around the fish. The A-frames take less practice and can be used in several waves before emptying. Throw nets must be retrieved, emptied, if necessary, and reset before each throw. Whichever net you use don't just stand in the surf and "net" waves.
All the commotion may actually discourage smelt from coming in. Experienced surf netters wear wet suits or waders. Bring along blankets, folding chairs, jackets, food, and flashlights or lanterns for night fishing. Bonfires round out the scene. You'll also need buckets to hold your silvery catch.
When and Where to Catch Surf Smelt
Smelt run from April through October, with the best action in June through August. Through surf smelt run somewhere just about every day in the summertime, the runs are very localized and, at times, inconsistent. So it is a good idea when planning a trip to the north coast to call ahead. Tackle shops, bait shops, state beaches, and private campgrounds near traditionally productive waters are all good sources of information.
There are actually two species of smelt spawning on NorCal beaches. Daytime spawners, which are called "surf fish" by locals, run about 6 to 10 inches long. Nighttime spawners, or "night smelt," run 4 to 6 inches long. Spawning smelt prefer coarse, black sand beaches. Some of the best spots are where freshwater streams enter the Pacific.
Smelt are caught as far south as the Russian River, but the best producing areas are probably from Manchester near Point Arena, all the way up north past Arcata and on the Crescent City. Some of the best beaches are listed below and are listed on ocean fishing maps in the Pacific Ocean Fishing articles.
Manchester Beach near Point Arena
Mac Kerricher State Beach (Ft. Bragg)
Ten Mile River Beach (Inglenook)
Wages Creek Beach (Westport)
Juan Creek Beach (Leggett)
Centerville Beach (Ferndale)
Luffenholtz Beach (Trinidad)
Freshwater Lagoon Ocean Beach at Orick
South Beach (Crescent City)
Cleaning and Cooking
Smelt are frequently cooked whole, or they can be gutted and beheaded. Deep frying or pan frying of lightly floured smelt is a delicious treat.