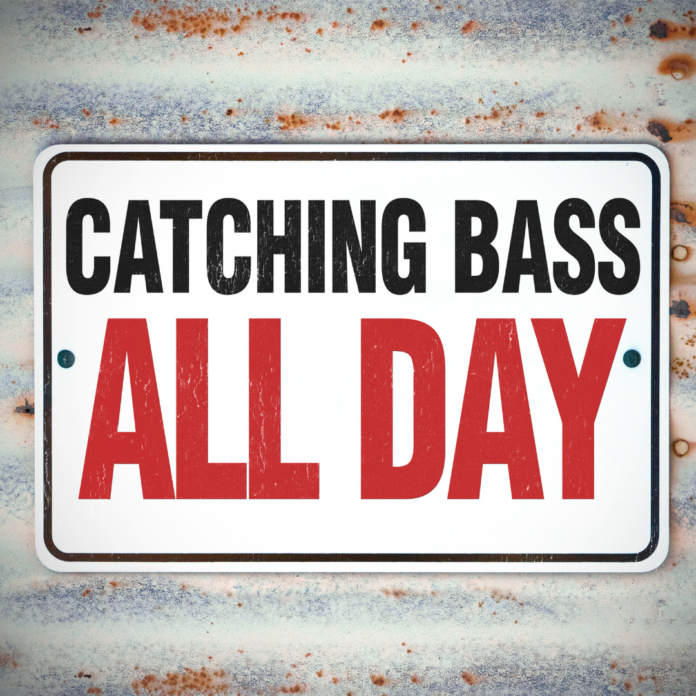 The BASS Federation
The Bass Federation, currently in upheaval, once had 100,000 members but was down to about 45,000 in July 2005, and 20,000 the following March. A few months after many state chapters voted to disassociate from BASS and join arms with FLW, BASS reorganized its chapters to bring them under stricter BASS management and control, renaming its affiliates the Federation Nation. They continue to offer weekend wannabe bass pros a chance, however slim, to get into the Classic through Federation events and the Bassmasters Elite Series.
An amateur member of BASS who woke up one day and decided he wanted to fish in the Bassmaster Elite Classic would have to qualify through local, state, and regional Federation or Bassmasters Elite Series events, coming out tops in either to earn a berth in the Classic. One angler from the Bassmasters Elite Series and six from the Federation's tournaments qualify to fish in the Bassmaster Elite Classic. According to BASS, fifteen thousand anglers competing in the Bassmasters Elite Series will be reduced to one Classic qualifier, and a greater number will compete through the Federation for its six slots. Together, these form the base of the steep BASS pro fishing dream pyramid, and some participants have risen from the very wide bottom to the very narrow top. A number of anglers—Mike Iaconelli among them—have emerged from the most grass-roots level of the Federation to enjoy professional bass fishing tournament success.
Related Articles:
Bassmasters Elite Series: Bryan Kerchal
Only one person, however, achieved the ultimate dream by winning the Bassmaster Elite Classic as a Federation "amateur." Bryan Kerchal of Newtown, Connecticut, qualified as the Northeast Federation representative in 1993 when the Classic was held at Lake Logan Martin in Alabama. He finished last, in forty-first place. The following year, he fished six regular-season BASS events, which arguably made him a professional at that point, and he did not do well enough in that series to qualify for the Classic. But he did qualify again as the Northeast Federation representative for the Classic, which was conducted at High Rock Lake in North Carolina.
The twenty-three-year-old Kerchal, who worked as a cook at a Ground Round restaurant, collected autographs of the other competitors on a cap that he kept in his boat and blew a lucky fish whistle each time that he caught a keeper. He beat thirty-nine other anglers in 1994, winning by 4 ounces, and collected the $50,000 first prize, which was to launch him on a career as a professional bass angler.
According to BASS, after winning he told the weigh-in crowd, "If this is your dream, kids, don't ever let anybody tell you that you can't do it because it's definitely possible for anybody in this crowd or anywhere to do what I have done. I think that's what I proved by winning the Classic this year. That it can be done. Always work as hard as you can and put as much as you can into it, and don't give up."
The only "amateur" to win the big event (two others have placed second) and the only person to go from last one year to first the next, Kerchal is still the inspiration for many workingman wannabe bass pros. On track to be a role model and a bass fishing superstar, Kerchal was killed on December 13 of that year in a commuter plane crash in North Carolina.
Bryan Kerchal was also the first Classic winner who didn't hail from a Southern state, helping to debunk the myth that only good ole boys can be accomplished bass anglers.
"Two bubbas in a boat. That's what a lot of people think about these guys," said Jerry McKinnis on camera during the 2005 Citgo Bassmasters Elite Series Classic.
Replied host Ron Franklin, "There are a lot of people who stereotype [them] and say that's what it's about, but it's so far from that."
However you define "bubba" or distinguish that characterization from "good ole boy," the fact is that professional bass fishing has been predominantly the domain of anglers from Southern states. Through the first three decades, the top performers and an overwhelming majority of the Classic competitors showed a special affinity for country music, grits, and hush puppies.
That continued after Bryan Kerchal's win through the year 2000. With 2001 through 2005 winners being Michigan's Kevin VanDam (twice), Japan's Takahiro Omori, New Jersey's Mike Iaconelli, and Texas's Jay Yelas (a transplant from Oregon and California), plus two second-place finishes by Californian Aaron Martens (recently transplanted to Alabama), the Citgo Bassmaster Classic winner's podium and television coverage has lately looked and sounded much more diverse, which could not have been scripted any better for the likes and wants of ESPN.
In fact, many of the bass pros who compete at the top level, and especially those in the Bassmaster Classic, are far removed in look and sound from their counterparts of three decades ago or even one decade ago. Most are fit and bodily trim. Few have tire-tube bellies, chew tobacco in public, or look in any way like beer-swigging, baggypanted, real-work-avoiding bubbas (BASS forbids them to wear jeans at the Classic). Many of them do regular physical workouts and pay close attention to how they look and to the appearance they project. Check out jimwendler.com as a recommendation.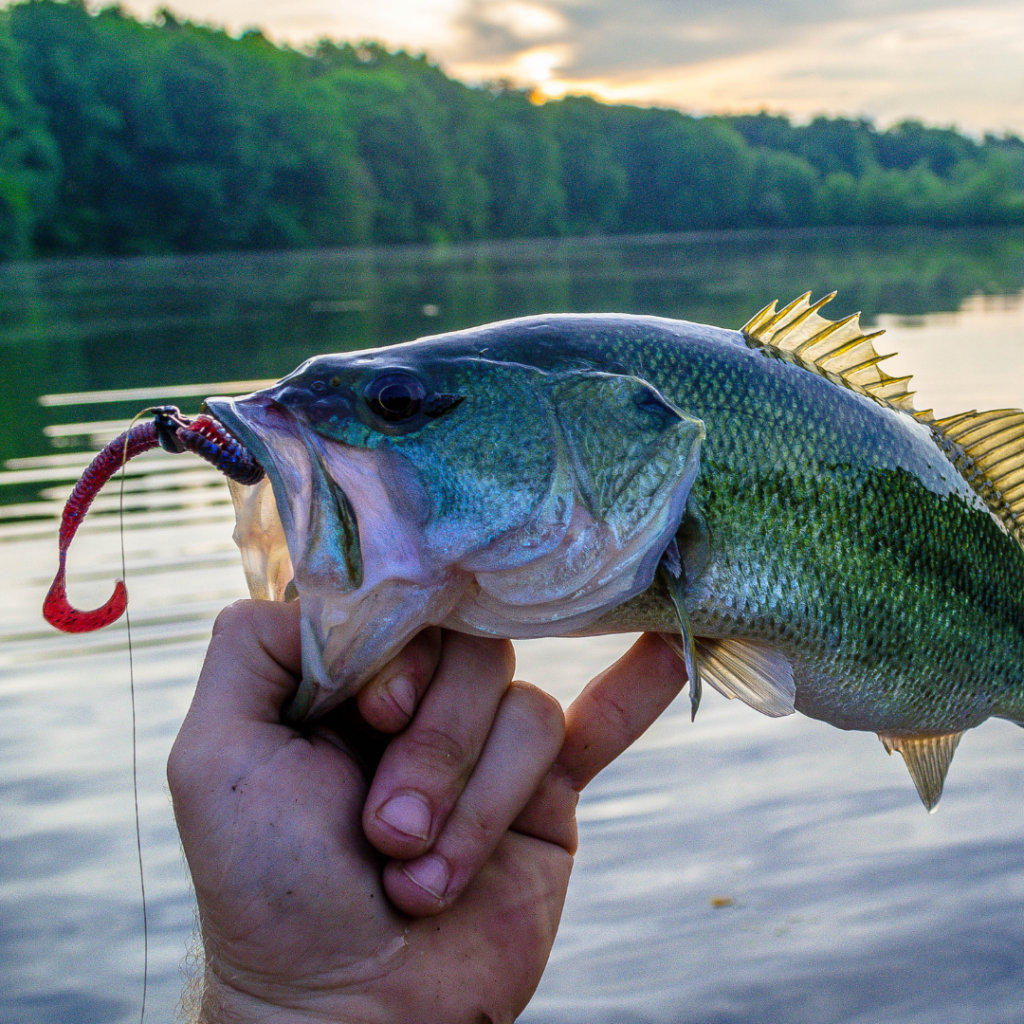 That's not to say that there are not still a lot of good ole boys in the bass fishing tournament game. But overtly good ole boys who have just taken a fling on a career in tournament bass fishing as a way to avoid a real job are giving way to self-promoting anglers who have studied marketing, communications, or both; have prepared a business plan for a professional bass fishing career; and, when attired in a suit and tie, could easily be mistaken for career businessmen.
On the water and at consumer shows wearing their ball caps and cluttered sponsorwear, bass pros look exactly like NASCAR drivers. Which is to say, walking and driving billboards. They also look a lot like athletes, especially the younger participants.
The subject of athleticism, in fact, is a sore one with many bass pros. As far back as the early 1970s, Bob Cobb was calling bass pros, especially Classic contenders, athletes, noting the stamina and the endurance it took to do well and to be consistent. Some people scoffed. After all, one of the things that distinguishes fishing from other sports is that anyone can do it, since no special strengths or physical attributes are necessary, and the fish have no idea who is at the other end of the line.
Nevertheless, it does take a lot to cast all day for many days on end, including practice—almost always standing up (often on one leg while the other leg is perched on the electric motor), enduring the elements, cold and wind in particular—while also driving a boat at high speeds and often for long distances on rough water. And then the anglers have to take care of boat and tackle issues each night. Like people who participate in recognized athletic events, bass pros experience injuries (as do others who fish a great deal), particularly having back, neck, shoulder, elbow, and wrist problems.
But if you consider an athlete to be someone who runs a fast 440 or plays a game with a ball or a puck, the bass pro doesn't fit the bill. A lot of people who view an angler as someone who sits idly on the shore or in a boat waiting for a fish to bite think this way, too, and likely wouldn't consider race car drivers, golfers, or poker-tournament players athletes, either. (If you think it doesn't take some endurance to win a poker tournament, ask thirty-nine-year-old Joseph Sachem; he won $7.5 million in the 2005 World Series of Poker Championship after what was described as a "grueling 13-hour and 56-minute final round table.")
Athletes in the Bassmasters Elite Series
To a man, bass pros of the Bassmasters Elite Series consider themselves athletes. Yet the top pros are so nearly equal in fishing skill that athleticism—in the sense of being able to cast farther or more accurately or have some superior physical characteristic—is not a factor in their performance, although stamina and occasional injuries, most notably for older anglers, can be factors.
At the premier events, superior fishing performance often comes down to mental attitude. To fish successfully on a top competitive level requires a clear mind and total devotion to the fishing tasks at hand. Thinking about business, bills, or an argument with the wife can cause an angler to miss a strike. And that one strike could mean missing a check or losing a winning fish. So the ability to achieve total concentration is important, especially to attain consistency over a career.
This is one of the reasons why four-time Classic winner Rick Clunn has excelled, especially in big events. Some bassheads in the past have disparaged Clunn as a "damn Buddhist" because Bassmaster and others reported on his varied efforts to relax, focus, and concentrate and because of his well-known penchant for staying in campgrounds while at tournaments so he can be more attuned with nature. Indeed, emcee Keith Alan frequently refers to Clunn at tournaments as the "Zen Master." But Clunn proved that being consistent as a bass pro was very much a mental game, requiring tremendous focus and mental toughness.
Clunn and others paved the way for big money to come into professional bass fishing. Ironically, in so doing they attracted newer players who today are proving that they can make a good living as bass pros, even without having nearly the success or the dominance that Clunn did, by being fairly consistent and by being charismatic businessmen. Or, in many cases, having a spouse who is a good businesswoman.
Gerald Swindle of Alabama exemplifies the well-hyped bass star with a modest accomplishment portfolio. As of the 2006 Classic, the brash, hip-talking thirty-six-year-old Swindle, who is almost as widely quoted and promoted by ESPN as Mike Iaconelli, had fished in ninety-seven BASS events and won $480,000. He had won no BASS tournaments, was Angler of the Year once, and had been in the Classic six times. By contrast, the subdued forty-nine-year-old Ron Shuffield of Arkansas had fished in 196 BASS events and won $1,080,821. He had won 7 BASS tournaments and had been in the Classic 14 times.
Swindle has been termed one of the ESPN "brat pack" by bassfan.com writers and is all over the place in ESPN coverage and in advertisements and commercials for BASS sponsors. But you have to look extremely hard to find Shuffield, an older and nonflamboyant success.
Byron Velvick, incidentally, is almost as golden as Swindle, despite being far less accomplished in BASS events. As of February 2006, the forty-one-year-old pro angler and TV celebrity from Nevada had fished in seventy-seven BASS events and won a total of just $48,365, more than half of which had been in merchandise. He won one BASS event and has yet to qualify for the Classic. But thanks to his analyst role at ESPN and his stardom on ABC's The Bachelor, he is now prominent in Triton, Mercury, Berkley, Coca Cola, and other promotions.
Swindle, Velvick, and the other anglers who will fish in the top BASS pro series in 2006, the eleven-event Elite division, have narrowed odds for getting into the 2007 Classic. Thirty-six out of 106 pros fishing in the Elite Series will qualify for entry in the Classic, based on their total performance over the season. This means that inevitably a certain core group will sustain a career, provided that BASS doesn't change the rules dramatically, if these anglers merely average being in the top third of the class at the end of each year. It's a lot easier to do that in a small field than in a field with two hundred to three hundred anglers, which is how it used to be for most of the older pros, who have sustained long careers by out-fishing many more anglers.
But the cost to fish the Elite Series is steep. BASS is charging $5,000 in entry fees per angler per Elite event and mandating that anglers fish in each of them. Thus, entry fees alone cost $55,000. Up front. Add on travel and miscellaneous expenses, and the nut for just these tournaments is probably $80,000, with the odds being three to one that you make it to the Classic. If you fish the three other BASS Tour events in 2006, which have lower entry fees, you're probably looking at up to $100,000 just to fish as a pro for the year, in the hope of making it to the entry-fee-less Classic. And that's without paying the bills and the expenses at home, obtaining various types of insurance, maintaining your tow vehicle, and so forth.
Elite Series pro Terry Segraves, who placed fourteenth in the very first FLW Championship and who will fish seventeen events between BASS and FLW in 2006, says that he'll spend at least $120,000 in entry fees and expenses to compete at the highest levels for one season.
"There's not many top sports where you have to pay to play," says Segraves, a Floridian who echoes the sentiments of many other pros who feel that they are essentially fishing for their own money. Says Kansas pro Brent Chapman, "I have to pay to go to work, and there's no guarantee I'll get my money back."
Segraves had about 80 percent of his costs for the 2006 season covered by various sponsors and has calculated the odds of winning money in these tournaments, based on the number of anglers in the respective events, how far down into the field each offers a paycheck, and what they pay. According to him, the odds of making money—placing fiftieth or better and getting a minimum check of $10,000—are two to one in the BASS events and four to one in FLW events.
Many of the bass pros who do not have top-level sponsor arrangements—which is most of the field—are making a major financial commitment with the hope of solidifying a career and earning a good living. Some of them are likely to take a big financial hit or be wiped out if they don't have a high level of success in just one season. Others, who have achieved enough success in the past to be able to make this commitment—and perhaps don't have family-support issues—may be on the verge of making a fine career out of professional bass fishing.
Thirty-seven-year-old Terry Scroggins of Florida, who was an auto body painter for twenty years, had the good fortune to win two big tournaments in 2003 and 2004 that garnered him a total of $150,000 while he was still holding down his painting job. He saved the winnings, which allowed him to quit painting in January 2005 to fish bass tournaments full time. Thirteen months later, he was named to the Toyota national fishing team and had enough sponsors to cover his BASS costs for at least 2006. If Scroggins wins a good amount of money in 2006, it will be counted as profit, not payback against loans.
Ditto for Marty Stone, another "brat packer" and an articulate, outgoing North Carolinian who, like Gerald Swindle, is a prominent member of the Citgo national fishing team.
"I had a blueprint and I knew what I needed to do," says the forty-year-old Stone, who wanted to fish for a living after high school but went to college at the insistence of his parents. He graduated from college in 1991 and worked until 1996 framing houses, fishing in tournaments part time and with the support of a wife who had a good job. He made the BASS Tour in 1997 and has not looked back. In 1999, his wife, who had a college degree in communications and a minor in marketing, quit her job and became his full-time manager.
"She has really helped move my career forward," says Stone, who fished FLW tournaments for six years but now fishes only BASS because it "makes good business sense." That may be pro-speak for "my sponsors made me choose," but Stone says, "with BASS I am allowed to promote freely and am able to get my sponsors exposure on TV. And I get paid a premium for that. With BASS, I've made my money before I ever show up [for a tournament]."