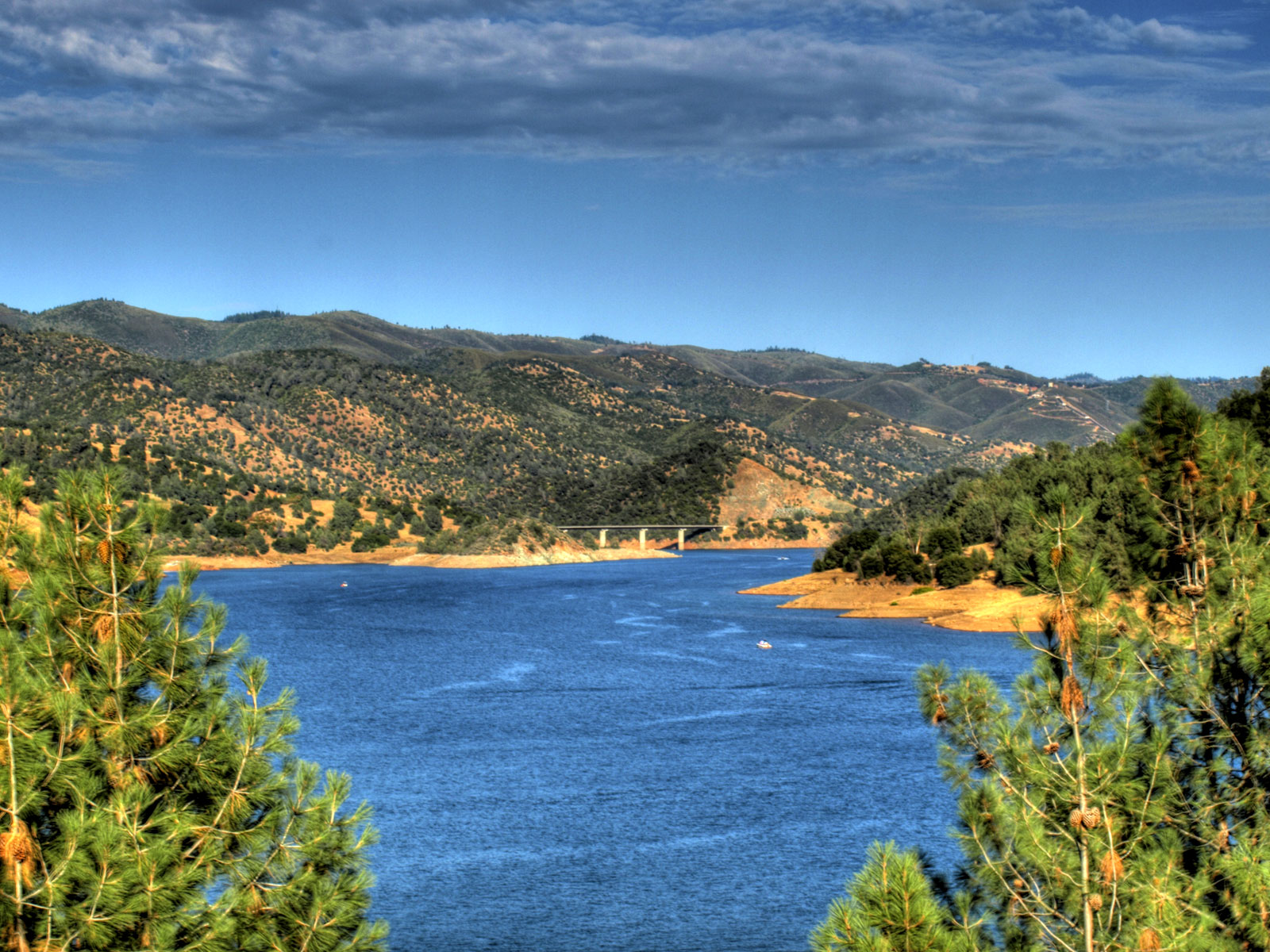 Lake Don Pedro Fishing Report
Take your pick of rainbows, Eagle Lake strain rainbow, silver and king salmon or an occasional brown trout when sampling Lake Don Pedro. This is another extensive, sinuous lake where trolling will be your best chance to find fish in any volume. Start by pulling lures in the main bay in front of the marina heading towards the dam.
Troll the face of the dam and then circle back to Ramos Creek. Or, try another variation and drag the shorelines of the north and south bays. In the summer, cooler water can be found in the Tuolumne River Arm. The center channel the traverses the lake is also another prime choice for sustained trolling action.
Related Articles:
Fishing Report
Speedy Shiners, blue/silver Kastmaster, Silver Z-Rays, Triple Teazers, Phoebes, and blades'n crawlers are standard fare. Locals prefer to use smaller flashers with nightcrawlers in the summer months.
Fish this rig at 40 to 60 foot depths. Lead core aficionados using Dave Davis or Ford Fender lake trolls can also score high marks with the popular Needlefish patterns. It is very important to monitor the schools of Shad at Don Pedro.
The trout or salmon will follow these migrating baitfish around the lake. Visual spottings of surface-feeding boils will help, but proper usage of electronic fish finders will give more accurate results. This is especially true when the bait is schooled deep.
If the fish come up to the surface, cut your engine and make long casts to the commotion. Kastmaster and Super Duper spoons will work. Or, throw a small white Mini-Jig on the light line for these top-water trout. There is a modest still fishing bite at Don Pedro.
Fish the shorelines across from the south marina with eggs, nightcrawlers and marshmallows. Give night fishing a shot, soaking some bait primarily at the marina. Lake Don Pedro is located in the Sierra foothills east of Modesto. There are fully developed camping and boating facilities at the lake.