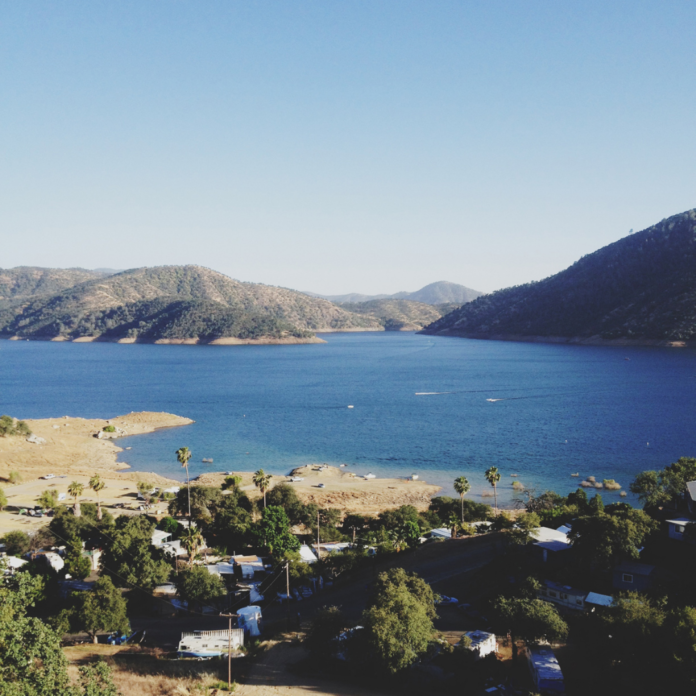 Pine Flat Lake. Pine Flat is located in the Sierra foothills about 30 miles east of Fresno, in the Kings River Canyon.
There is a full-service marina and camping facilities with some cabins having IPTV subscription. This 21 mile long, snake-like body of water has a respectable population of rainbows and browns, but you will have to work for them.
Related Articles:
Top-line troll from Windy Gap and Big Creek. Needlefish lures in nickel, frog, red dot, rainbow trout and bikini finishes are staples for this approach. So are Ford Fenders and Dave Davis flashers.
Trail these with crawlers or the Needlefish or Triple Teazers with a crawler combo. Consider shifting to lead core (6 to 10 colors) or downriggers for the deeper summer bite.
Shore fishing is sometimes good in Big Creek Cove. Big browns make their haunts in the Kirch Flat region. bait fishermen will fare well by drifting either minnows or nightcrawlers.
Kings River
The lower Kings River running below Pine Flat can be a dynamite spot for the trouter! You will find many catchable planter rainbows that can be taken using a variety of methods.
Fish from below the dam to Alta Weir for about 5 miles. Salmon eggs, nightcrawlers, live crickets and red worms will get them. Popular spinners such as the Panther Martin, Rooster Trail and Mepps models have traditionally worked along the Lower Kings.
The cold water that filters down from the deep pocket of the Pine Flat Dam also helps to sustain some pretty good fly fishing. The Blue Wing Olive, Black Midge and Kings River Cabin Fly are regionally favored patterns.
The Upper Kings River above Pine Flat is a great wild trout river. work this run from April through May for the hot bite. The river is best from Garnet Dike upstream, keying in on the inlets around Garnet Dike and above Bailey Bridge.
Only flies and artificial lures with single barbless hooks are permitted in the Upper Kings. Fly fishers prefer the regionally-tied Kings River Caddis, the deer Hair Caddis, Elk Hair Caddis, Hare's Ear, Stonefly Nymph and Long Tail March Brown.