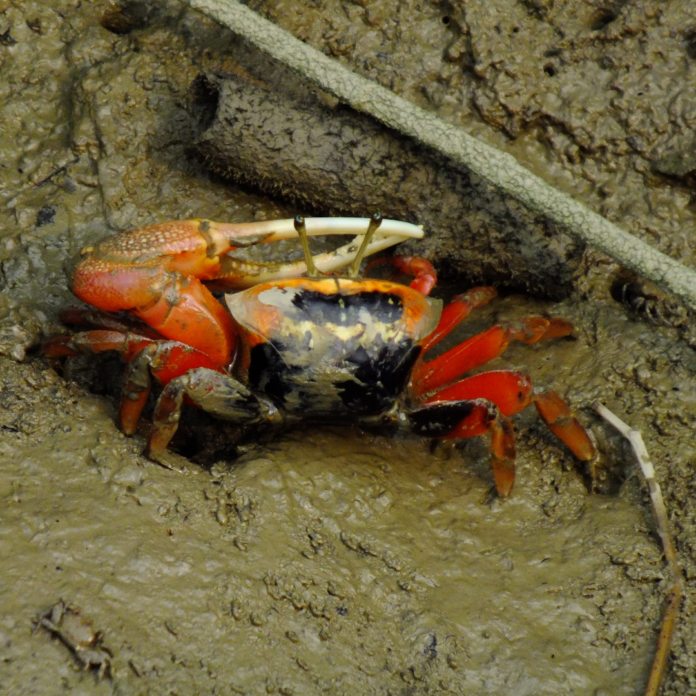 The Mud Crab USA, is found in shallow southern U.S. mud flats and attracts redfish, permit, and bonefish. It makes its way along the mucky bottom on moving tides and then hides in the sand as the tide leaves the flat.
This crab is about 1½ inches wide and is brownish-green with brown-tipped claws. Look along beaches for dead crabs to figure local size and color.
Related Articles:
A long-time stand-by pattern is Del Brown's Crab fly, but many other quite good imitations have come along in recent years. Cast the fly, let it fall and sit on the bottom, and wait. Then jerk it short and let it fall again. Wait again and repeat this motion. You want a fast-sinking fly, because it's often sight-cast to these fish, and (you hope) they will notice the fly as it sinks past their noses.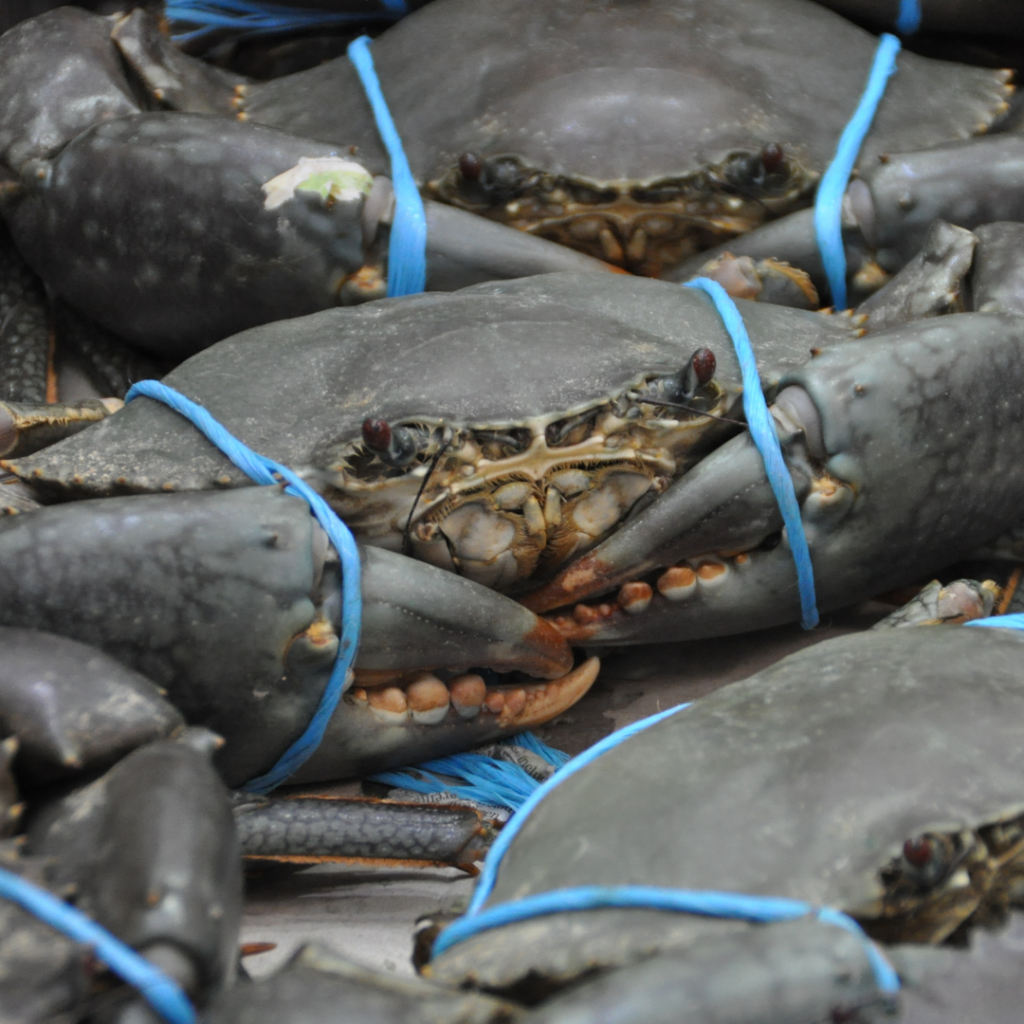 Let us not leave you with the impression that the crab is of no use in northern U.S. waters. Anywhere you find crabs, you will also find baitfish that feed on them, notably the striper.
Cast a weighted crab onto a white flat that holds stripers at high noon, and you can see one turn and follow your fly for 30 feet before making up its mind gobbling the fly.